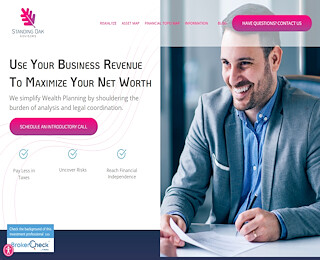 The biggest misconception about capital gains is that they are exclusively for wealthy people. However, people who sell and buy investment assets must pay many different taxes like property tax, excise tax, sales tax, and payroll tax. Selling capital assets like real estate, collectibles and jewelry mean you must also pay the capital gain tax, which can be high or low depending on the cost basis of the asset and the technicalities involved in the process. In other words, everything we own as a liability or an investment asset is fit to get capital tax.
A capital gain tax happens when the price you get from an asset is higher than the actual cost basis. The cost of upgrading the asset has the potential to increase the basis, which means depreciating the asset will also cause a reduction of the cost basis.
The profits you make from selling an asset are not always what they seem because the federal government must deduct the capital tax. Some transactions can have capital gains as high as 37% or as little as 0%, which means you can gain a lot or nothing from your investment. There are many ways to work around these capital gains tax 101 calculations, so make sure you work with a financial planner who will reduce your exposure to loss and grant you a more significant percentage of your profits.
Capital Gains Tax Reduction Strategies In Orange County
Give It Time
Selling an asset that you only held for less than a year will attract a capital tax gain of about 37% because the federal government considers it a short-term investment. Holding an asset for longer than a year will get you a capital tax gain of up to 20%, which means you will pay less because you have a long-term investment. Holding onto the property for longer will significantly reduce your tax rate, which means you can gain a lot more by holding onto an asset for more years. Our team can calculate the exact tax rates for all these different assets so that you know how long to wait to get all your profits.
Leverage The IRS Regulations
There are a couple of criteria that can increase your overall profit. One is that individuals are qualified for a tax exemption of up to $250,000, while couples can exclude up to $500,000. You could be eligible for these laws if you did not sell the asset before the two-year mark. It is not so easy because the IRS also looks at the assortment of assets in your investment portfolio. People owning multiple assets cannot take advantage of the exclusion, so make sure you check with us for a detailed breakdown.
Charting The Best Selling Time
How do you choose the best time to sell an asset to maximize and reduce capital gains taxes? A skilled capital gain strategist will positively impact your portfolio because they know which time of year will be convenient for your investment. Take advantage of our complex property management system, and we will make sure everything works together to improve your gains. Contact us online to book a personalized consultation on how to avoid paying tax on capital gains and strategies to protect your income from taxes.