You are now truly running an enterprise. You're managing people, not just products. You're selling on multiple channels, or considering doing so. You have more processes than you know what to do with, and they all must be able to communicate effectively with one another to efficiently get results that help you make strategic decisions.
Does this sound like you?
Your online business is seriously successful.
You have staff working for you, and your HR needs are growing.
You want strategic advice on how to grow and keep your wealth.
Your commercial space needs are growing.
You're paying more taxes than ever and want to know how to pay less.
You're thinking about expanding sales channels.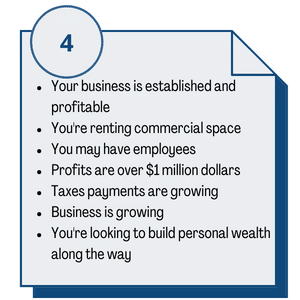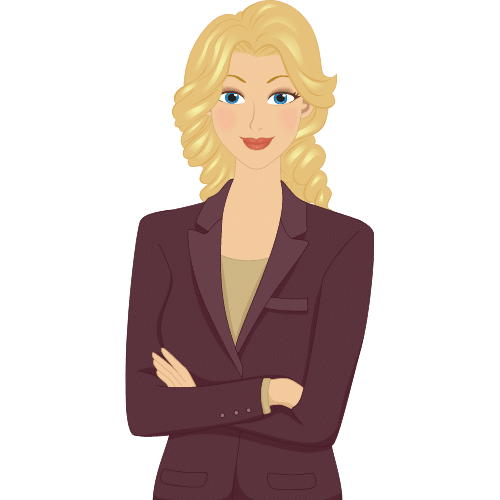 Your vision for your business stretches out in front of you now, expanding and multiplying towards the horizon. Your day at work is long, and your work day is even longer. You feel like you can't work at the rate necessary to keep up with your growth of your business. But you also are finding it difficult to relinquish control and delegate, at least for right now, as you are just beginning the process of hiring adequate personnel to staff your blooming eCommerce company.
Your business has outgrown your home, and you likely have commercial space or are in the market for more space as you grow. And you have been able to fund the business, but additional capital is needed to get your business to that next level and you're not sure where to begin. Your hopes are high, your energy is high, but your profits are not (yet) as high as you'd like them to be, and you can feel the pressure.
"An established business has proven itself in terms of being able to survive in a competitive marketplace, but that competition doesn't go away as a business evolves" (Hubbard, 2020). Now is not the time to rest…at least, not yet. You must continue innovating, continue creating efficiencies, and continue forecasting your financial needs in real-time in order to reach a place of comfortable sustainability. This is where a valuable advisory CPA can help.
Our philosophy with our clients has always been to have an annual retirement contribution strategy, and let their businesses' value be a 'bonus' when sold in the future. This way, over the course of many years, the business owner has accumulated a large savings balance and growing recurring dividends so the business owner can retire when they want – not based on when the business can be sold and the value they hope to get for their years of hard work. – Chase Insogna, President of Insogna CPA
The first step to growing any business successfully is people. Making the right hires that help take your business from 'y' to 'z' is critical as you only have enough bandwidth for existing tasks in a 24-hour work day. And while working 24/7 is sustainable for a while, burn-out can set in, and worsen your health. Outsourcing these days is easy with today's technology.
Hiring the right CPA firm team of experts can be helpful taking care of your accounting, payroll, virtual controller, fractional CFO, and tax strategist needs.
An immediate benefit of hiring a CPA team is that you will have an entire accounting department at your disposal for ongoing expertise. "For about the same price as hiring a bookkeeper, you can pay for a fraction of [the total cost] to get an entire accounting department to support you the way your business should be supported." (Scharf, 2018)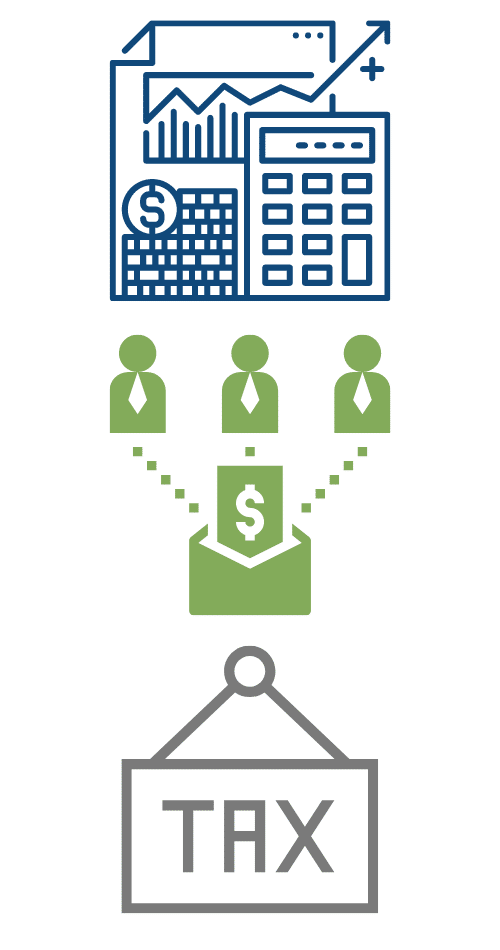 Apart from using different devices, another reality of marketing today is that prospects might have to use channels such as social media, email, phone, and others during interactions with your business. With omnichannel marketing, you can integrate all these interactions together so that you can deliver your brand messages to prospects. Furthermore, it helps you to reduce friction during the buying process and increase conversions. According to Invesp, companies with omnichannel customer engagement strategies retain 89% of their customers while companies without omnichannel customer engagement strategies only retain 33%.
— Bullock (2020)
"I first started working with the team for my small business--they were the only accounting firm who explained things to me in a straightforward way. We had them handle our personal taxes as well and were very pleased with the service we received. We've now kept them as our accountants through closing my small business, changing jobs, hiring different nannies, and moving across the country. Straightforward pricing and a responsive group who clearly know their stuff!"
Instead of outsourcing your accounting needs to multiple people in multiple roles, hiring an entire accounting department means that communication will be efficient and effective, and all of the important players in your financial sphere will be able to actually talk to one-another. This increased efficiency internally helps with your overall goals – business and personal – as each person in the CPA firm is familiar with your business, financial forecasts, and work internally together to help reach your goals with you. Outsourcing to the right CPA team can help focus more of your efforts on continuing to build your successful eCommerce business and put more time back on your schedule for things you love – outside of work.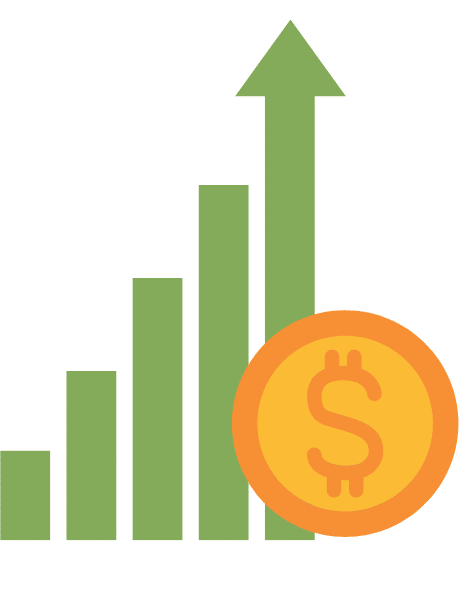 Now that your business is established, you likely find yourself with the ability to build your personal wealth and meet your future retirement goals. The majority of business owners we initially meet with do not have any plan for retirement, other than continuing to invest in their business. We find this strategy horribly mis-directed. A business owner rarely gets all of the blood, sweat and tears when they look for a buyer on the cusp of (or ready for) retirement.
Where you decide to invest your hard-earned profits is something that your accounting team can help advise you with. "Whether you're planning out how you'll spend a loan or how you'll spend your monthly operating expenses budget, getting a handle on your cash flow is something you need to do before you make any big investment decisions" (Odjick, 2020). Your CPA will quickly be able to tell you what your current available cash flow looks like, and how far you can potentially stretch it to meet your goals.
Another area of significant interest at this stage of your growing business is potentially omnichannel marketing as you expand from one selling platform to two or many…